2019

As of December 2018 most of our trail horses have found their new partners.
Tor , Lilly Boys first baby, is already sold.
Mom might allow two more to move on to a new home.

Queen of Diamonds aka Queenie ( King of Hearts x Blue Fire Diamonds)
Hi there, they call me Queenie. Mom says I am a love child between my mom and dad. I was mommies first foal at the age of 18. She tried it before but never conceived until she met my dad. Well, he is a handsome, gentle guy who melts your heart. And so will I. I am very social and just love everyone. I was born that way. I even have my own facebook page and fan club. I was born here at the ranch and played with every day. So, I know everything about hoofcare, clipping, blanketing, trailering, ponying, saddleing and mom will start riding me January. I will be three then. She told me that she wanted to wait until then because I am still a little short. Both my parents are over 15 hands and I am just now 14 hands. Mommie was the same way and grew another hand when she was six. I can't wait to start exploring. Once I'm started mom said I could look for my perfect person because she is more into gaited horses now. I think I will be good for any discipling but what I find fascinating from the tales of my aunts and uncles is endurance riding. Both my parents have done well in it and I promise you I can go forever while staying calm.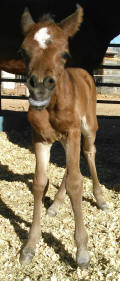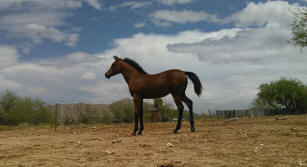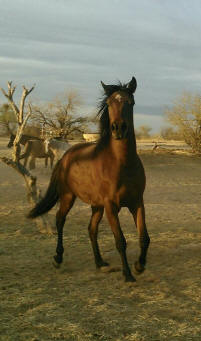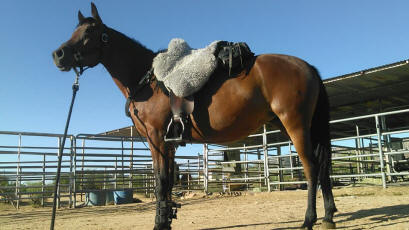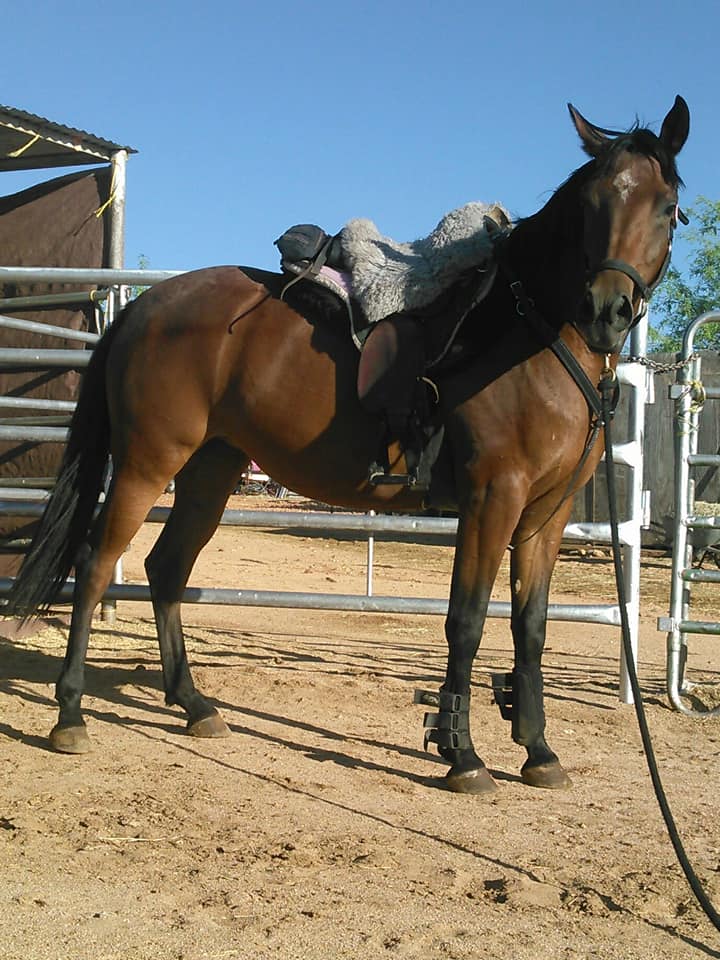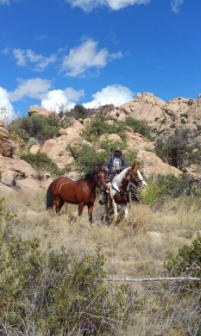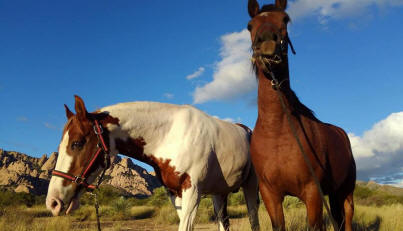 Black Girl aka BG (Boots / MFT x Buttercup 1/2 Arabian/MFT by Alabaz)
2008 1/4 Arabian/3/4 Missouri Foxtrotter
Hi there. I'm BG. A smokey black, stocky, gaited grand daughter of Alabaz. I was born and raised in Utah and joined my trail family as a two year old. I felt right at home out on the trail with my family. I've been out on trail ever since except for this year since we stopped our trail rides. Mom says I am one of her baby sitters she can put anyone on. I love taking care of my riders. But I still like to move out. I also like giving lessons to beginners. Last year I got to meet the charming Lilly boy and we just had our first foal Tor. He is gonna look just like me. I want to make another one just like him next year. But mom also said I could look for someone to take me out for more rides then I'm getting now. Give her a buzz if you would be interested.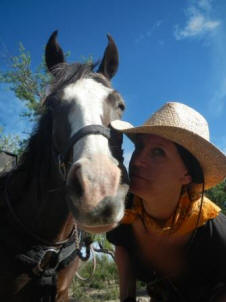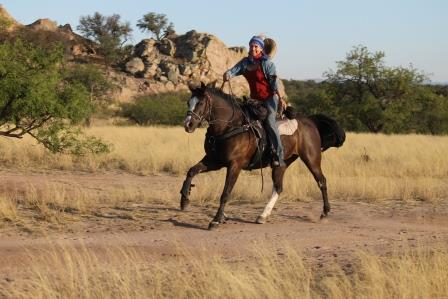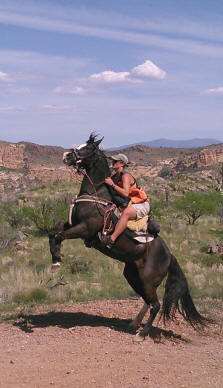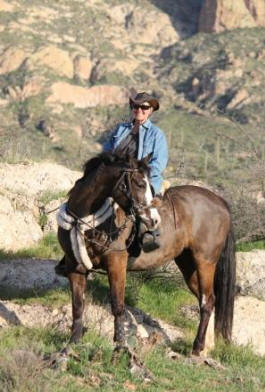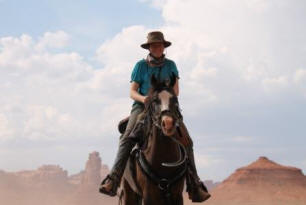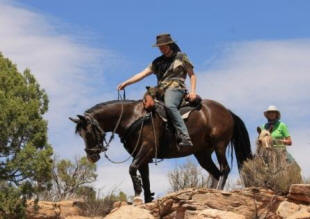 Final Herd Reduction 2018

Rusty (5 yr old TWH)
Sold
Hi there,
I'm Rusty. I am a five year old grade TWH gelding looking for a long term trail partner. I started working here last yearand found my calling. I have been all over Arizona, up and down the steep mountain trails of the Arizona Trail, swimming at the Salt river. I love people, carrots, food in general, been in towns and parades and not afraid of anything. I am well set in my gaits. I can gait up to 10 mph all day long if you want me to or we can take it slow for a sight seeing ride. My gaits are really smooth and I am very proud of my smooth canter. On trail I have been ridden by many different riders including youngsters. I would also like to try some Endurance rides. Mom says that I have a very low resting heart rate and great recoveries. I had no problem to do on average 25 miles per day daily on trail. My new found family now quit trails after twenty years and without trail guests mom and dad don't have the time to exercise us all. So they said I could look for a new trail partner. If you think you might be the right person for me pm mom. They are asking $2500 for me.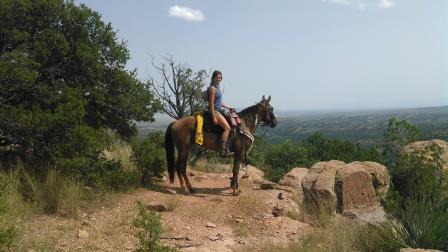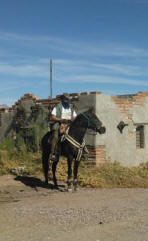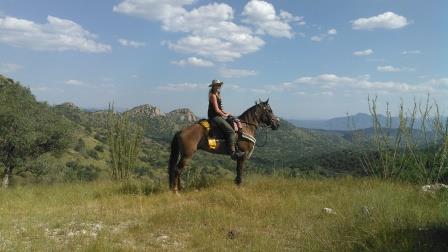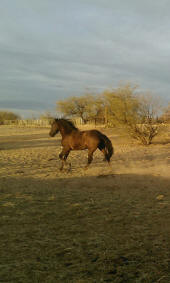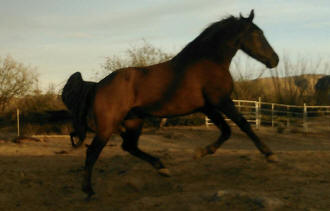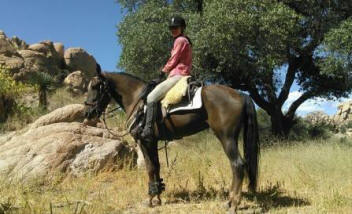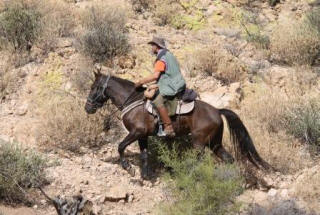 SOLD
Moved to Utah with Dana Landale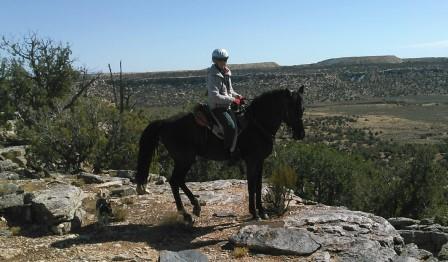 AB King of Hearts aka Frankie (De King Arabi X Heart a Dixie)
Howdy guys... Most of you who have done trails with us during the past three years will know me already... My name is Frankie... I'm the pretty one... I'm a 9 year old, 14.3 h, purebred Arabian gelding....
I have been working trails for about three years now. When I came down here I was still a stallion and I was in pretty poor shape. During the first year I bred a couple of mares and they started riding me. It took me a while to recover of course but I kept on eating and eating and eating. I Eventually filled out and got my strength back. The following year my daughter Queenie was born. All that good food made my hormones go haywire and, since I wanna be a nice guy, I hated the aggression and started biting myself all over my sides. Mom finally took pitty on me and they gelded me. Within a week after the procedure I was back to my normal sweet and loving self again. Mom started taking me out for long rides she calls conditioning rides as well as dressage lessons in the arena. I started carrying guests on our one and two week camping trail rides. After three years now I am really nice and healthy. Mom says I have good bone and good feet. Currently I have shoes on all four because I started endurance rides again and our conditioning rides at home and even our pasture is very rocky. So mom keeps at least front shoes on all of us she is conditioning. I really like the easyshoes mom keeps on my front feet.
I have done parades, worked cows, started endurance rides, I love to dress up for parades, Halloween and Christmas. I like it all, and always try to do the best I can . However, out of all of it I think I like Endurance rides best. My AERC number is 51852 and I only have 150 miles and 80 LD miles but we are working on more. I can trot all day, I like the water stops and in particular the all you can eat buffet at the vet checks. Did I mention I love to eat. I like to climb mountains. I like going for rides in a horse trailer. I liked trail life a lot. I met lots of different people speaking other languages giving me lots of carrots. I like camping and seeing new country. I love people and did I mention that I do love to eat. Eat and go. Mom says she'll keep me in Endurance ride competitions to keep me fit until I find the right match.
So I am looking for an active person with the same interests. I also wouldn't mind travelling long distance or even overseas like some others have done I heard. Mom says we are not doing trails anymore, So some of us like me can go out looking for the special person who can spend more time with us. To arrange a meeting call my mom and we'll go from there. Looking forward to meeting you.
Oh. You can also check out some of my videos on the video page.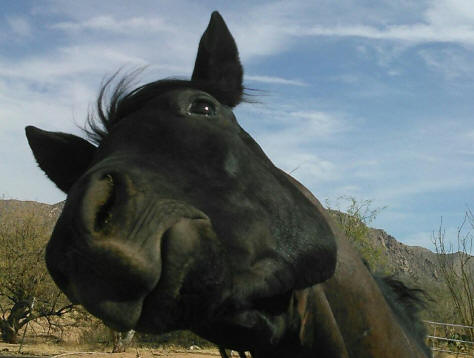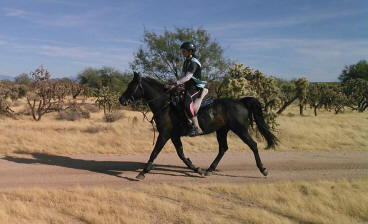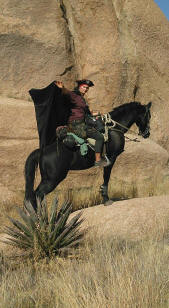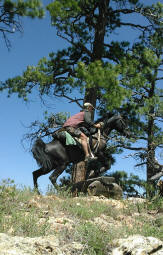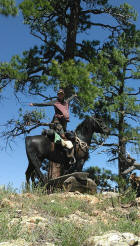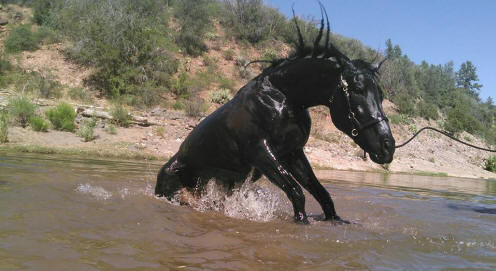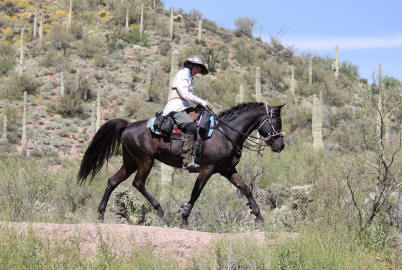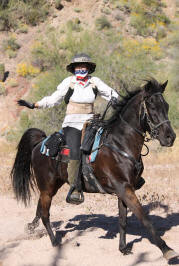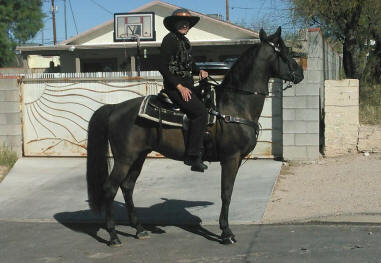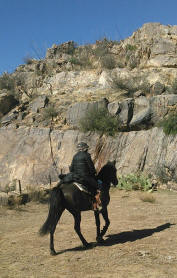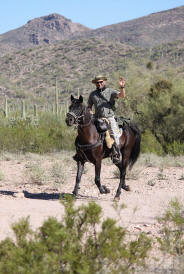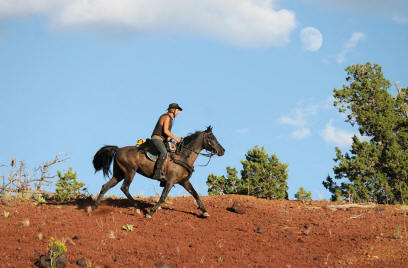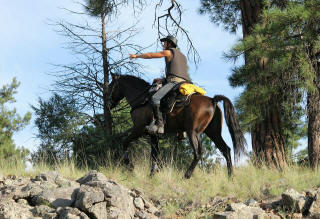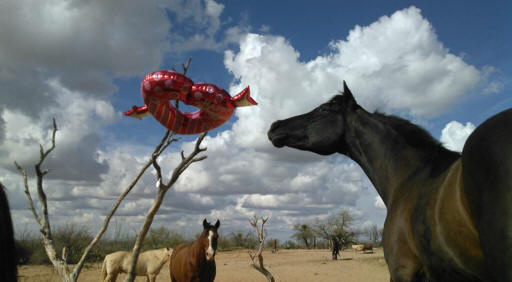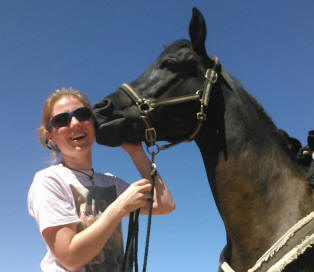 Al's Desert Sand (Sandie)
Sold
Hi there. I am Sandie. I am also very pretty. I was born here into this family. My dad (Alabaz) was our human moms special guy. I have lots of brothers and sisters but over the years most of them left home. Me and some of my brothers and sisters got to stay and we all worked the trails. Now that we are not doing trails anymore mom and dad said I could find myself that special person just for me. As one of only a few Alabaz daughters left here at home my human mom told me I had to find truly the perfect match. and it is up to me to find him or her. Two of my sisters are definitely staying since they are in foal right now.
I am going to be 13 years old this year. I have worked the trails for ten years now. I have been all over Arizona and southern Utah. I love to travel and see new country. I love camping out. I love to eat so I do have to exercise self control before I get too big. I have done a few Endurance rides but I do prefer more quiet and slower exercises. I have worked cows, ponied others, done parades, climbed lots of mountains, giving lessons, love to go for rides in a horse trailer, to get my nails done or any attention I can get.
So since mom is letting me go give her a call, text or email her so we can arrange a meeting. Looking forward to meeting you.

Herd reduction 2017
--------------------

-------------------
Prince of Spots (Spotsie x Princess)
Sold
Prince went to live in town with his new mom Taylor. She is 12 years old and absolutely in love with her first horse. She is teaching him tricks and in return he is teaching her to become a better rider.
Uncle Stormy went with them as Taylor's dads mount. They are planning on having lots of new adventures and new territory to discover.
2011 sorrel and white Pinto gelding
Howdy!!! My name is Prince of Spots...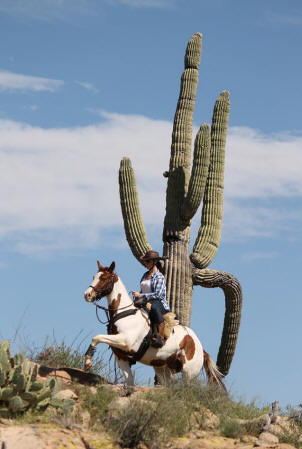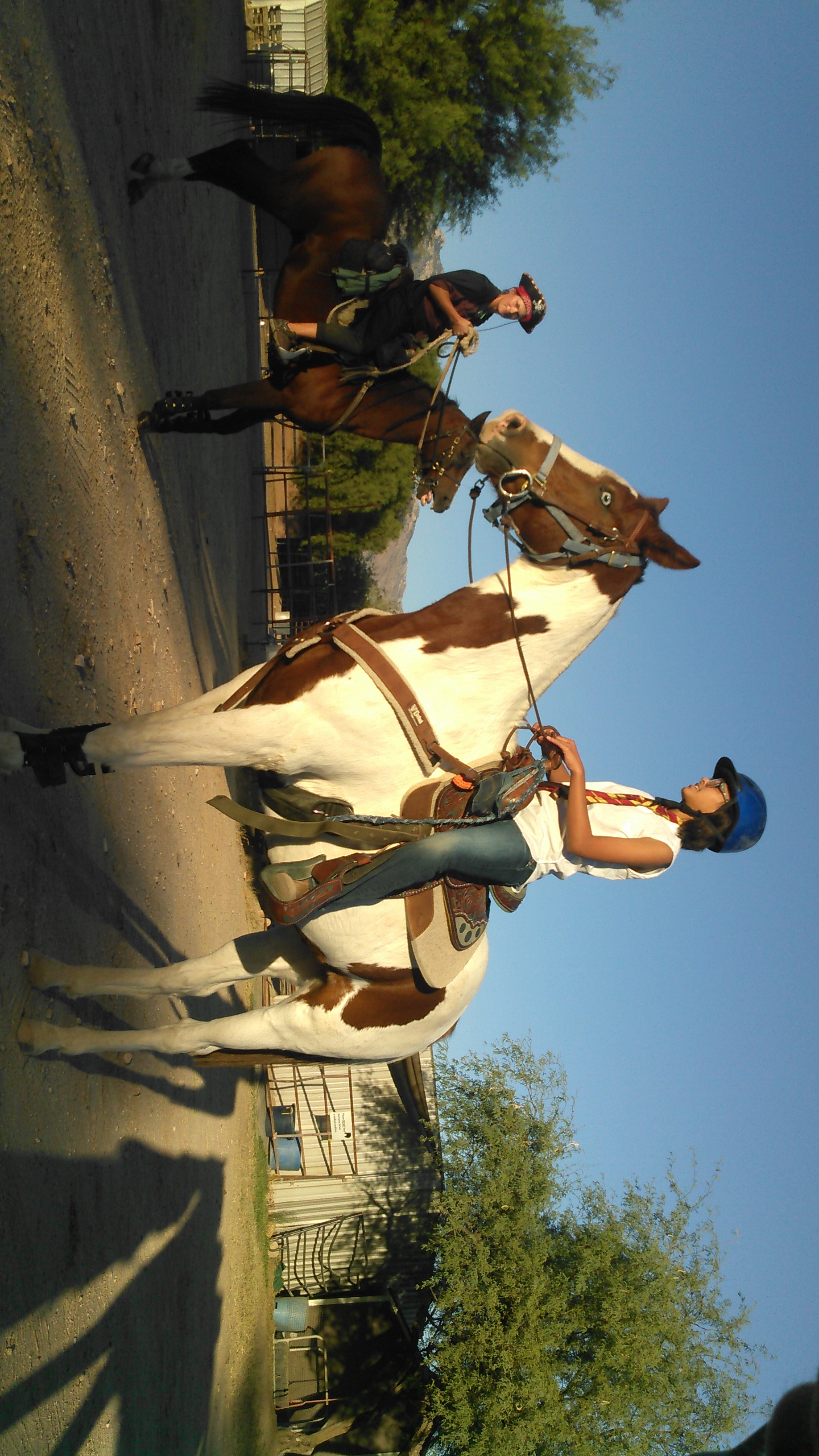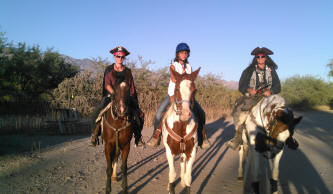 My dad is Spotsie and my mom is Princess. I was born here on the ranch in the Sierrita mountains. I have always been living among the rest of my family here.... My two legged Mom and dad started playing with me as soon as I was born. ... I love people... I had a great childhood... Mom played with me a lot when I was little... When I was old enough to advance my training mom had an accident and didn't have time for me for a while... so my trail career started a bit later then the rest of my family started their job... Anyways, I have taken to the trail work now.... I do enjoy steep climbs, water crossings, long trots and canters, trailering, camp life and the views out on trail.... I have been all over Arizona on trail... So I know my way around...Mom has done quite a bit of what she calls formal western dressage with me... I see it more like a workout in a gym since I have to carry myself very balanced... It is fun though to show off... What I would really love though is that one person who is just mine... Don't get me wrong I love anyone who gives me carrots but I love to be 'THE ONE and ONLY' and get all the carrots ... So, if there is a person interested in sharing a life with me, come on out and let's meet...
You can make arrangements with mom Dominique... Her phone number is (520) 260 1673 or home (520) 822 1216
---------------------------------------------
Ramblin Prospector's Maverick aka Kid
SOLD
Kid found a new mom and best friends in Oracle. His new job consists of showing everyone what a real gentleman is and giving his new mom Kandace the confidence to explore new trails as well. He will be well loved and cared for in his new retirement home for the rest of his life.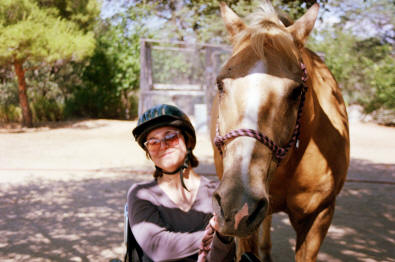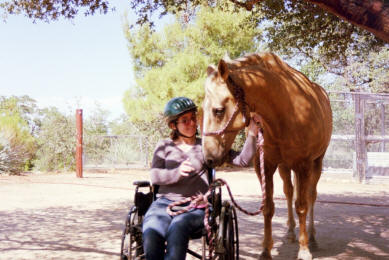 '02 Palomino Missouri Foxtrotter gelding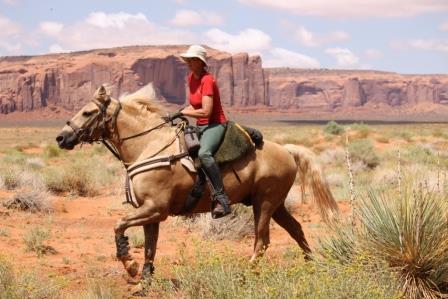 Hi there...
They call me the Kid... I have been doing trails for most of my life... I came down here to Tucson as a two year old and started to work in the trail string the following year... That's my job, this is what I do and I take it very serious... I take care of my riders and go anywhere you want me to in any speed you want me to.... I am a gaited horse so I am not into racing... I love my job but I am getting a little older and would like a little more quiet of a life style... mom says it would be ok for me to retire from the long hours on trail and find me new job with a new or old best friend... Let my mom know if it's gonna be you...
-------------------------------------------------------------
ZTAROFDEZERTZTORM aka STORMY
SOLD
Stormy went to live with Prince keeping him company and is the personal riding horse of dad Robert....
2008 1/2 Arabian/ MFT bay gelding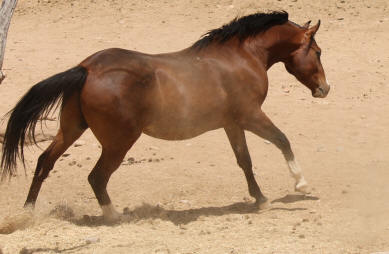 Hi there... I am Stormy... I was born here on the ranch on a cold and stormy night... I guess that's why they call me Stormy... I have always been here and was basically born into the traveling trail riding circuit... I started work when I was three and love my job like the rest of my family here... Mom said that since trails are not doing so well anymore some of us can look for someone special who wants to spend time with us on the trail... I would certainly like to show someone the magic of being out in nature going places you have never imagined existed... so, let's ride....
-------------------------------------------------------------------------------------------
Since 2017 is going to be our last year for trails we will be offering several of our other trail horses for sale after November:
Trooper George, 4 year old registered Rocky Mountain Horse, chocolate colored, 14.3, should mature around 15 h, stocky heavy boned, nicely gaited.
SOLD
Congratulations to mother and daughter team Sandra and Alley to their new family member
Howdy, My name is Trooper George aka Newt (because of my chocolate colored coat like Nutella). I don't remember much of my early childhood other then loving people and attention. I was so excited to come here with all those other horses telling me about the important jobs they do here. I just want to be loved and do good. I'll do anything you ask me to. Just love me and take me with you wherever you wanna go.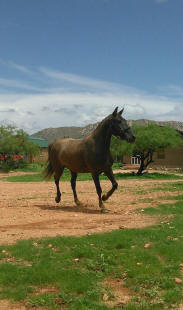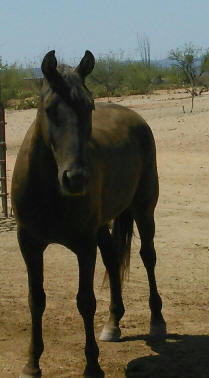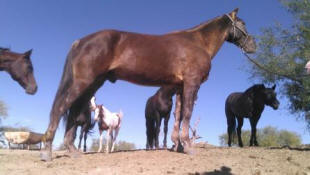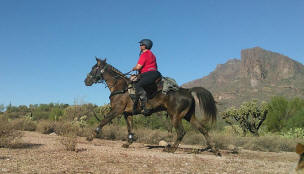 Blondie, Twelve year old Tennessee Walker/MFT gelding, 15.2 h, well gaited, lots of trail experience, babysitter type.
Hi there. My name is Blondie. Many of you may know me from our trails. For the ones who don't you can check out my personal page.
Blondie is moving to Gournsey in March 2018
Hank, 17 year old, 15.3 h, dark bay, solid built Quarter Horse gelding.
SOLD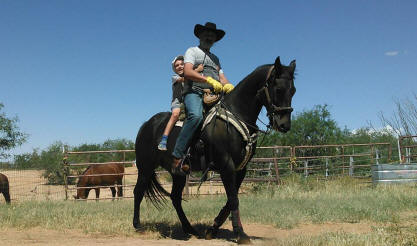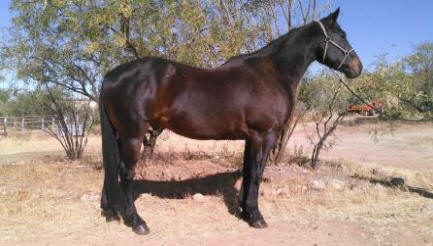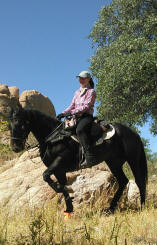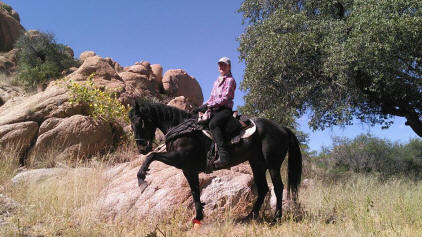 Rusty, 4 1/2 year old grade, red dun Tennessee Walker gelding. Nicely gaited, 15 h.
Sold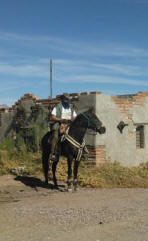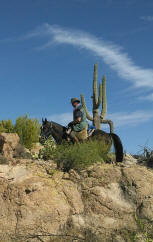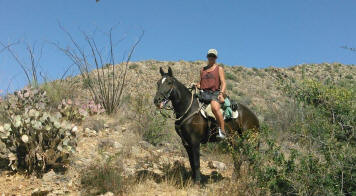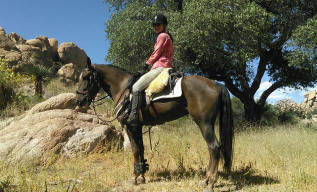 possibly Frankie or one of our mares.
For prices and more info call @ (520) 260 16 73 . Talk to our mom Dominique about finances, payment plans and lease options
we would love to work for you !!!!!!!!
---------------------------------------------------------------------------------------
To Desert Mountain Trails Home