Herd reduction 2017
---------------------------------------
Prince of Spots (Spotsie x Princess)
Sold
Prince went to live in town with his new mom Taylor. She is 12 years old and absolutely in love with her first horse. She is teaching him tricks and in return he is teaching her to become a better rider.
Uncle Stormy went with them as Taylor's dads mount. They are planning on having lots of new adventures and new territory to discover.
2011 sorrel and white Pinto gelding
Howdy!!! My name is Prince of Spots...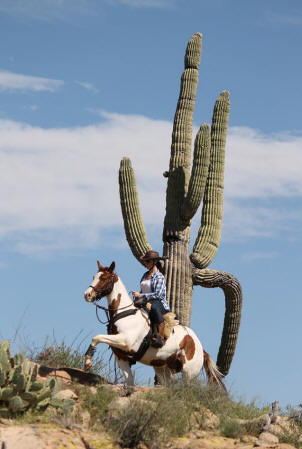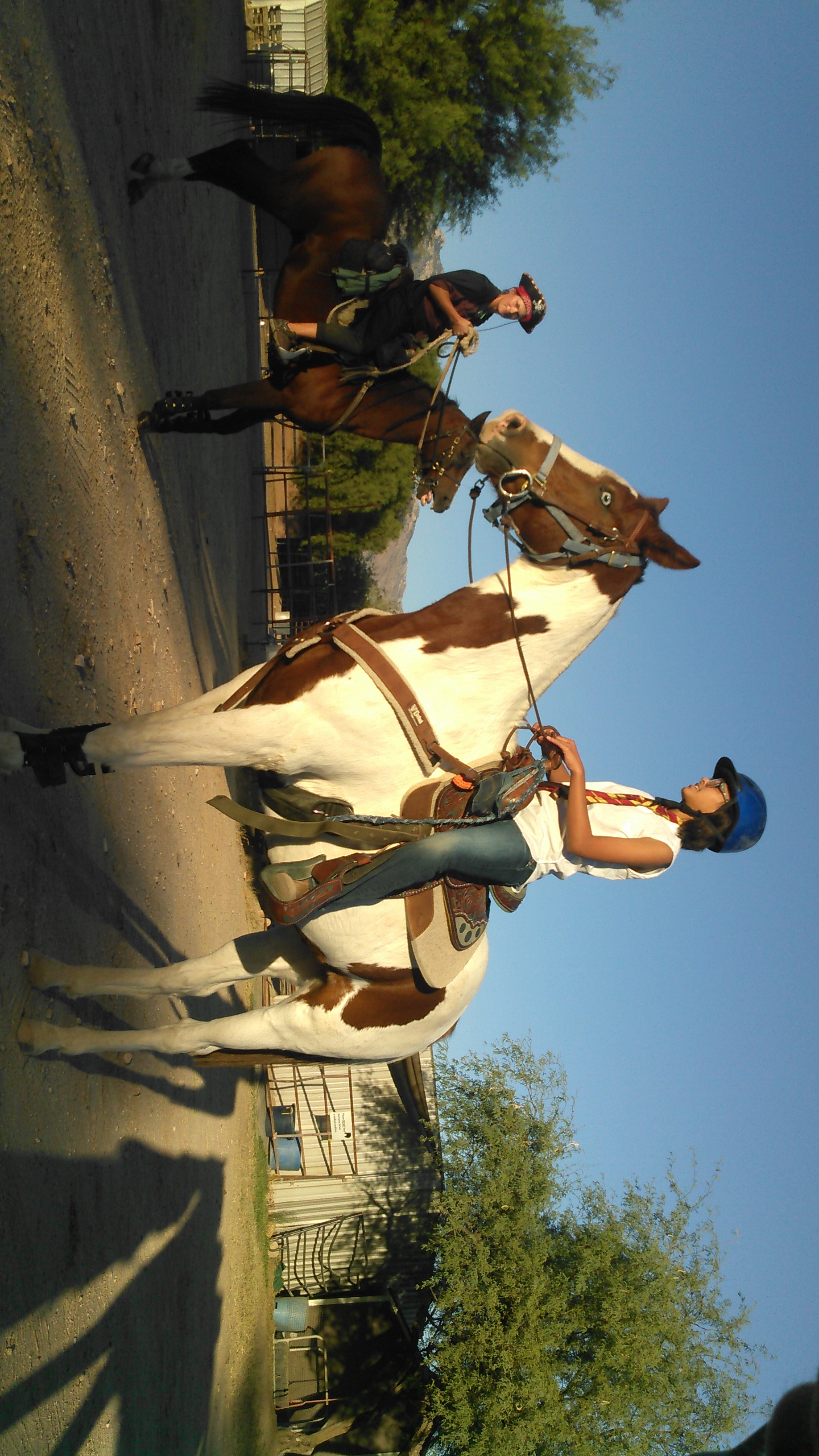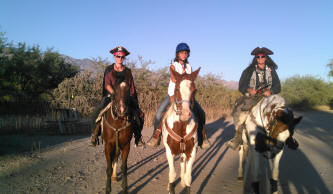 My dad is Spotsie and my mom is Princess. I was born here on the ranch in the Sierrita mountains. I have always been living among the rest of my family here.... My two legged Mom and dad started playing with me as soon as I was born. ... I love people... I had a great childhood... Mom played with me a lot when I was little... When I was old enough to advance my training mom had an accident and didn't have time for me for a while... so my trail career started a bit later then the rest of my family started their job... Anyways, I have taken to the trail work now.... I do enjoy steep climbs, water crossings, long trots and canters, trailering, camp life and the views out on trail.... I have been all over Arizona on trail... So I know my way around...Mom has done quite a bit of what she calls formal western dressage with me... I see it more like a workout in a gym since I have to carry myself very balanced... It is fun though to show off... What I would really love though is that one person who is just mine... Don't get me wrong I love anyone who gives me carrots but I love to be 'THE ONE and ONLY' and get all the carrots ... So, if there is a person interested in sharing a life with me, come on out and let's meet...
You can make arrangements with mom Dominique... Her phone number is (520) 260 1673 or home (520) 822 1216
---------------------------------------------
Ramblin Prospector's Maverick aka Kid
SOLD
Kid found a new mom and best friends in Oracle. His new job consists of showing everyone what a real gentleman is and giving his new mom Kandace the confidence to explore new trails as well. He will be well loved and cared for in his new retirement home for the rest of his life.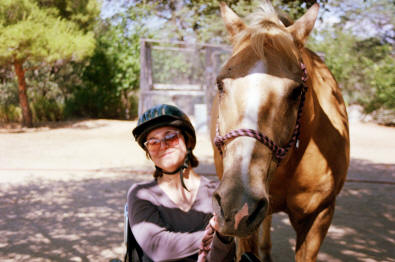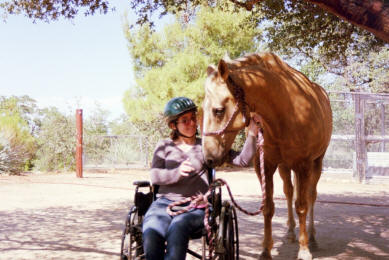 '02 Palomino Missouri Foxtrotter gelding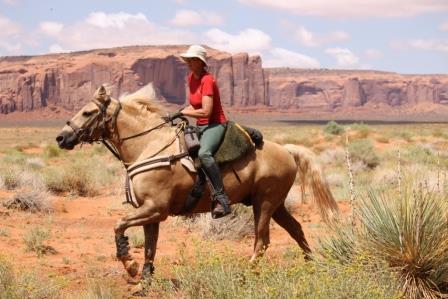 Hi there...
They call me the Kid... I have been doing trails for most of my life... I came down here to Tucson as a two year old and started to work in the trail string the following year... That's my job, this is what I do and I take it very serious... I take care of my riders and go anywhere you want me to in any speed you want me to.... I am a gaited horse so I am not into racing... I love my job but I am getting a little older and would like a little more quiet of a life style... mom says it would be ok for me to retire from the long hours on trail and find me new job with a new or old best friend... Let my mom know if it's gonna be you...
-------------------------------------------------------------
ZTAROFDEZERTZTORM aka STORMY
SOLD
Stormy went to live with Prince keeping him company and is the personal riding horse of dad Robert....
2008 1/2 Arabian/ MFT bay gelding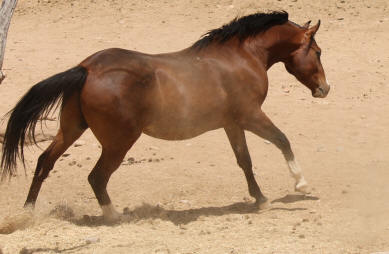 Hi there... I am Stormy... I was born here on the ranch on a cold and stormy night... I guess that's why they call me Stormy... I have always been here and was basically born into the traveling trail riding circuit... I started work when I was three and love my job like the rest of my family here... Mom said that since trails are not doing so well anymore some of us can look for someone special who wants to spend time with us on the trail... I would certainly like to show someone the magic of being out in nature going places you have never imagined existed... so, let's ride....
-------------------------------------------------------------------------------------------
Since 2017 is going to be our last year for trails we will be offering several of our other trail horses for sale after November:
Trooper George, 4 year old registered Rocky Mountain Horse, chocolate colored, 14.3, should mature around 15 h, stocky heavy boned, nicely gaited.
SOLD
Congratulations to mother and daughter team Sandra and Alley to their new family member
Howdy, My name is Trooper George aka Newt (because of my chocolate colored coat like Nutella). I don't remember much of my early childhood other then loving people and attention. I was so excited to come here with all those other horses telling me about the important jobs they do here. I just want to be loved and do good. I'll do anything you ask me to. Just love me and take me with you wherever you wanna go.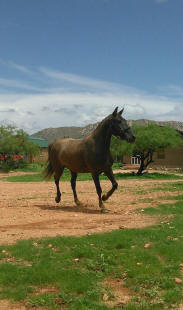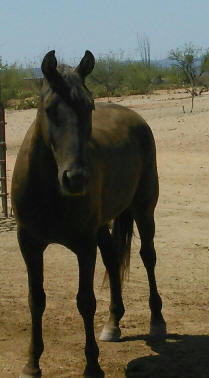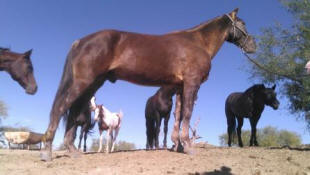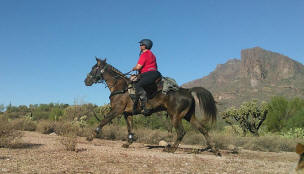 Blondie, Twelve year old Tennessee Walker/MFT gelding, 15.2 h, well gaited, lots of trail experience, babysitter type.
Hi there. My name is Blondie. Many of you may know me from our trails. For the ones who don't you can check out my personal page.
Blondie is moving to Gournsey in March 2018
Hank, 17 year old, 15.3 h, dark bay, solid built Quarter Horse gelding.
SOLD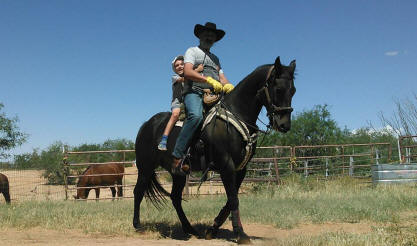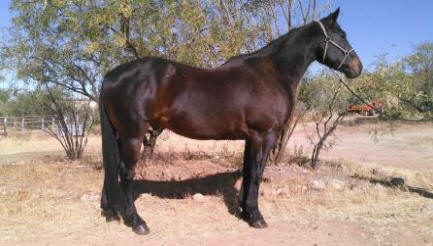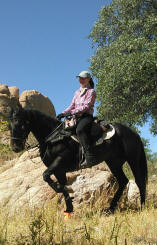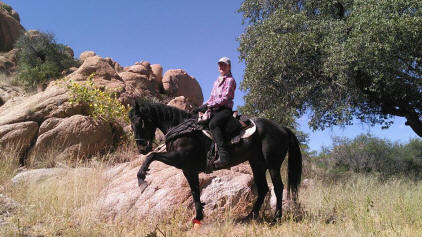 Rusty, 4 1/2 year old grade, red dun Tennessee Walker gelding. Nicely gaited, 15 h.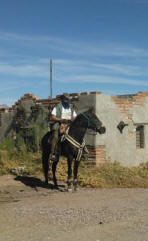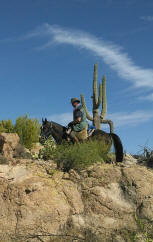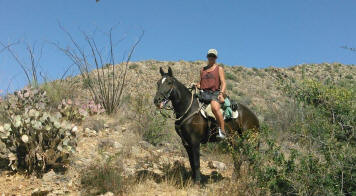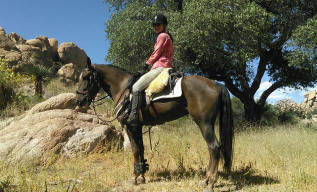 possibly Frankie or one of our mares.
For prices and more info call @ (520) 260 16 73 . Talk to our mom Dominique about finances, payment plans and lease options
we would love to work for you !!!!!!!!
---------------------------------------------------------------------------------------
To Desert Mountain Trails Home